Salt Lake City Weekly Stay Hotels






It's and we would like to welcome you to the Salt Lake Tourist & Visitor Centers official online edition. This page provides information on Long Term & Weekly Stay Hotels.


Many are suprised to see that there are so many weekly monthly long-term stay hotels in Salt Lake City. With over 19,000 rooms to cater to every type of budget and desire, (yes we have Crystal Inn's in Salt Lake as well as long term housing like Extended Stay Americas, Courtyard By Marriott's, Embassy Suites, Comfort Suites, Residence Inn's, Hampton Inn's, Homewood & Homestead Guest Suites, and of course Holiday Inn Express) you can take your pick of quality affordable lodging located downtown near the Salt Lake City Convention Center and Historic Temple Square, the Salt Lake International Airport, or away from the downtown Salt Lake City area in any part of the Salt Lake Valley.




Long Term & Weekly Stay Hotels Throughout Salt Lake City




Why Extended Long Term Stay Hotels?

When should you consider long-term studio suite accommodations?

* Working on an extended project away from home
* Going away on a budget vacation and still prefer to have a kitchen and access to laundry
* Remodeling or buying a home
* Relocating to a new job
* Visiting relatives




Salt Lake City Extended Stay Hotels




StayBridge Suites Mid Valley gives you the choice of elegant studios for business travel, relocation, temporary housing or vacations as well as suites for daily, weekly and monthly rentals. Free yourself from the confines of your average hotel room. Every suite has a kitchen so you can cook and eat on your own schedule. Spend more time relaxing and less money on your next trip for business or leisure.

A Suite Deal! Two Alta or Snowbird Lift Passes Included!
Plus a Suite that can Sleep Four (4) & Full Breakfast Buffet in the Morning.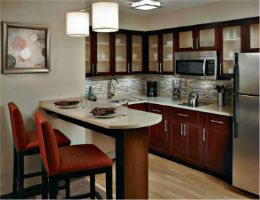 The Staybridge Suites Salt Lake City - Mid Valley is offering a Special Hot Deal for this ski season. You'll get a Suite that can sleep Four (4) Guests plus Two (2) Adult Lift Ticket's to your choice of Alta, Snowbird, Brighton or Solitude Ski Resort for the one low price of $310. a night plus tax.
$310.00 'Ski Salt Lake' Rate -
View this Offer

STAYBRIDGE'S AMENITIES & EXTRA'S:


Spacious Suites - Studios, 1-bedroom and 2-bedroom/2-bath suites
Fully-Equipped Kitchens
Complimentary Full Breakfast Buffet featuring Wolfgang Puck Coffee
Dinner Social - Evening reception with great food, drinks, and conversation Tuesday - Thursday evenings
Iron and full size ironing board
Complimentary on site guest laundry
24-Hour Business Center, E-mail & Internet Use
24-Hour Fitness Center
24/7 Convenience Store with snacks, beverages, and easy to prepare meals
Wireless Anywhere - Free Wireless Internet Access throughout the hotel
Outdoor Heated Pool & Hot Tub, (Open Year Round) - and BBQ Grills
Pet Friendly Rooms
Ideal Floorplan for Family Reunions and for Corporate Retreats
Only 12 miles to Downtown Salt Lake City
Only 17 minutes to our Salt Lake Airport
Less than 27 miles to Park City
16 to 20 Miles from 4 World Class Ski Resorts, Solitude, Brighton, Snowbird & Alta
Ski Lockers, No Charge for our Guests








___ Table Of Contents ___






___ Things To Do And See ___


Activities For Kids When Visiting

Attractions & Historic Sites

Visit Temple Square

Shopping

Sightseeing Tours

Family History & Genealogy Records - Research Library

Salt Lake City Event Calendar: Music, Arts, What's Happening

Plays, Musicals, Theatre, Dance, Concerts, Music and The Arts

Utah Outdoors & Recreation, Camping, Fishing, Hiking, Boating, etc.

Horseback Riding In Utah

First Time To Salt Lake ?
Our 5 Minute Guide to Salt Lake City

Park City Utah Vacations

The Town of Park City

Salt Lake City Golf Courses

Utah Olympic Oval in Salt Lake



___ Transportation ___


Salt Lake International Airport - Official

Flights to Salt Lake City

Salt Lake Taxi Cabs, UBER

Salt Lake Airport Shuttles

Trax Light Rail

Car Rentals

SUV Rentals

RV Rentals

Parking Downtown Salt Lake



___ Salt Lake City Lodging ___


Downtown Salt Lake City Hotels

Salt Lake Airport Hotels

Salt Lake Mid-Valley Hotels

West Valley Area of Salt Lake - Maverik Center Hotels

Salt Lake East Valley Hotels

Sandy / Draper Hotels

Child Friendly, Hotels with Indoor Pools

Extended Stay Hotels Throughout Salt Lake

Pet Friendly Hotels
In Salt Lake City

Meeting Space in Salt Lake City

Bed And Breakfasts in SLC



___ Year Round Visitor Info ___


Salt Lake Visitor Guides, Travel Planners And Discount Packages

Request Free Lodging Brochures

Salt Lake City Liquor Laws

About Salt Lake City

Salt Lake Demographics

Salt Lake Photos

History of Salt Lake City

Salt Lake City Restaurants

Salt Lake City Bars, Nightlife

Live Music in Salt Lake City

Karaoke in Salt Lake City

Everything Throughout Salt Lake City - 102 Community Links:
Arts - Theatre - Dance - Museums - Fun - Attractions - Festivals - Gardens - Music

Religious Services / Churches in Salt Lake City

Massage Therapists and Day Spas
In Salt Lake City

Salt Lake City Wi Fi Internet Hot Spots

Cycling, Tour of Utah

The Peppermill Concert Hall in Wendover Nevada

Wendover Casinos - 90 Minutes From Salt Lake

Salt Lake City Apartment Rental Rates

Salt Lake City Home & Condo Prices

Salt Lake City Homes For Sale

Buses From Salt Lake City To Zions National Park

Transportation From Salt Lake City To Southern Utah

Free Moving Packages for Utah

Last Minute Deals: Discounted Hotel Packages

Salt Lake City Travel Planners & Coupons, Free!!!

Salt Lake City's Best Restaurants



___ Winter Vacation Lodging ___


Utah Vacation Lodging

Park City Lodging

Park City Hotels



___ Skiing Utah ___


Salt Lake City Ski Lodging

Learn To Ski & Board

Utah Ski Resorts

Discount Ski Lift Tickets

Where To Rent Skis & Snowboards

SLC Ski Shops - New Skis, Boards & Apparel

Ski Salt Lake



___ Park City Visitor Info ___


The Town of Park City

Park City Lodging

Park City Hotels

Park City Restaurants

Park City Home & Condo Prices

Park City Homes For Sale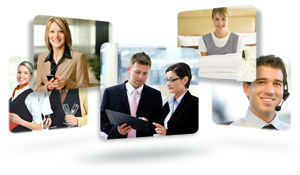 Welcome, we are proud to bring you our official online directory! We hope the information we compiled will be useful to you, and we sincerely hope that you find everything you are looking for. When you do Visit Salt Lake, bring us along on your mobile device, our goal is to help make your visit more enjoyable by providing updated information.












Contact Us By Email



Salt Lake Tourist & Visitor Center
Copyright 2000 - 2021, All Rights Reserved.
Home