Things To Do And See

Activities For Kids When Visiting

Attractions & Historic Sites

Visit Temple Square

Shopping

Sightseeing Tours

Family History & Genealogy Records - Research Library

Salt Lake City Event Calendar: Music, Arts, What's Happening

Plays, Musicals, Theatre, Dance, Concerts, Music and The Arts

Utah Outdoors & Recreation, Camping, Fishing, Hiking, Boating, etc.

Horseback Riding In Utah

First Time To Salt Lake ?
Our 5 Minute Guide to Salt Lake City

Park City Utah Vacations

The Town of Park City

Salt Lake City Golf Courses

Utah Olympic Oval in Salt Lake


Transportation

Salt Lake International Airport - Official

Flights to Salt Lake City

Salt Lake Taxi Cabs

Salt Lake Airport Shuttles

Trax Light Rail

Car Rentals

SUV Rentals

RV Rentals

Parking Downtown Salt Lake


Salt Lake City Lodging

Downtown Salt Lake City Hotels

Salt Lake Airport Hotels

Salt Lake Mid-Valley Hotels

West Valley Area of Salt Lake - Maverik Center Hotels

Salt Lake East Valley Hotels

Sandy / Draper Hotels

Child Friendly, Hotels with Indoor Pools

Extended Stay Hotels Throughout Salt Lake

Pet Friendly Hotels
In Salt Lake City

Meeting Space in Salt Lake City

Bed And Breakfasts in
Salt Lake City


Park City Visitor Info

The Town of Park City

Park City Lodging

Park City Hotels

Park City Restaurants

Park City Home & Condo Prices

Park City Homes For Sale


Year Round Visitor Info

Salt Lake Visitor Guides, Travel Planners And Discount Packages


Salt Lake Area Maps

Request Free Lodging Brochures

Salt Lake City Liquor Laws

About Salt Lake City

Salt Lake Demographics

Salt Lake Photos

History of Salt Lake City

Salt Lake City Restaurants

Tipping Guidelines for Utah

Salt Lake City Bars, Nightlife

Live Music in Salt Lake City

Karaoke in Salt Lake City

Everything Throughout Salt Lake City - 102 Community Links:
Arts - Theatre - Dance - Museums - Fun - Attractions - Festivals - Gardens - Music

Religious Services / Churches in Salt Lake City

Massage Therapists and Day Spas
In Salt Lake City

Salt Lake City Wi Fi Internet Hot Spots

Downtown Salt Lake City

Cycling, Tour of Utah

The Peppermill Concert Hall in Wendover Nevada

Wendover Casinos - 90 Minutes From Salt Lake

Salt Lake City Apartment Rental Rates

Salt Lake City Home & Condo Prices

Salt Lake City Homes For Sale

Buses From Salt Lake City To Zions National Park

Transportation From Salt Lake City To Southern Utah

Free Moving Packages for Utah

Last Minute Deals: Discounted Hotel Packages

Salt Lake City Travel Planners & Coupons, Free!!!

Salt Lake City's Best Restaurants


Winter Vacation Lodging

Utah Vacation Lodging

Park City Lodging

Park City Hotels


Skiing Utah

Salt Lake City Ski Lodging

Learn To Ski & Board

Utah Ski Resorts

Discount Ski Lift Tickets

Ski Salt Lake







Contact Us By Email
It's and we would like to welcome you to the Salt Lake Tourist & Visitor Centers official online edition. This page provides detailed information on healthy eating while on vacation.


Healthy Eating Tips While On Vacation...


Healthy traveling snacks for kids while you are on the road.

Any kind of prewashed fresh fruit

Popcorn: Top air-popped popcorn sprinkled with butter buds or with light Parmesan cheese

Pretzel sticks

Nuts: roasted or raw almonds, walnuts or peanuts (not oiled or candied)

Low-fat string cheese or chunked low-fat cheese

Cereal bars (first ingredient should be whole grain; each should have less than 10 grams of sugar per bar and maximum 3-4 grams of fat).

Dried or dehydrated fruit: raisins, apricots, pears, apples

Frozen grapes

Baked chips, or healthy pita chips: Quarter whole wheat pitas; season, bake and bag to go.

Don't forget the water!


While Dining out:

Steer your child toward healthy menu selections. Cooking technique can make all the difference in the nutritional content of meals. Help your child avoid foods that are fried, and order baked, grilled, poached, sauteed, or stir-fried instead.

Fast food is sometimes unavoidable, so be sure to choose a restaurant that offers grilled chicken breasts, or have the child opt for a plain hamburger with relish and onions and mustard. Salt Lake City Restaurants Children should avoid sauces and mayonnaise, which can up the calorie, fat, sugar and sodium content of the meal significantly. Any sub sandwich shop can be a good choice, with lean meat such as turkey breast, roast beef or lean ham on a whole-wheat roll or wrap serving as body-friendly selections.

In a pinch, most hotels have a gift shop or other store that sells healthy items like bottled water, pieces of fresh fruit and individual servings of cereal. These are usually fairly high priced, however, so it's best to prepare ahead. Dedicate a small piece of luggage to edibles.

And even though your family vacation may be intended to let everyone relax and unwind, a good dose of activity will do everyone good. Family walks (even walking tours) are a great way to spend quality family time, and will get children exercising without them even knowing it. If the hotel has a pool, dive in and swim some laps.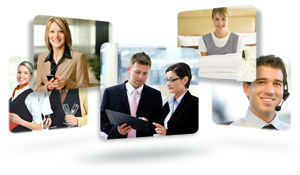 Welcome, we are proud to bring you our official online directory! We hope the information we compiled will be useful to you, and we sincerely hope that you find everything you are looking for. When you do Visit Salt Lake, feel free to bring us along on your mobile device. Our goal is to make your visit more enjoyable by providing updated information.

Enjoy Salt Lake and all of Utah as much as we do.




Views




Salt Lake Tourist & Visitor Center
Copyright 2000 - 2017, All Rights Reserved.
Home