It's and we would like to welcome you to the Salt Lake Tourist & Visitor Centers official online edition. This page provides detailed information on the history of Salt Lake City.




History of Salt Lake



From the earliest of times (some estimations date as far back as 8000 years), Utah was occupied by nomadic tribes. These included the ancient Anasazi Indians (1 A.D. to 1300), who were the ancestors of the modern Pueblo people. ("Anasazi" is a Navaho word meaning "The Ancient Ones".) The Anasazi lived in cliff dwellings (the largest of which can be found today in Arizona). Navajo also roamed this region, as did the Ute Tribe, from which the state of Utah takes its name. Other natives who lived in the Great Basin desert included the Paiute and Shoshone people.

The first European explorers reached this region in 1776, but the land wasn't settled by non-Indians until the 19th century.

Salt Lake City itself was only founded in 1847, on July the 24th, by a group of Mormon pioneers. They traveled what is now known as the Mormon Trail. This actually paralleled the Oregon trail. The Mormons were escaping religious persecution in the East, searching for a place where they could practice their religion freely. (Mormons are members of the Church of Jesus Christ of Latter-day Saints.)

Brigham Young & pioneers..... These pioneers, led by Brigham Young, were the first non-Indians to settle permanently in the region. The initial group of 148, consisted of 143 men, 3 women, and 2 children.

It is recorded that when Brigham Young saw the valley, the first words he uttered were, "This is the place." That very day, Brigham Young's followers, began tilling the soil and planting crops. And over the next few days, plans were drawn for their future city, which was initially called "Great Salt Lake City".

It was named after the salty inland lake that dominated the desert in the west. (The word,"Great" was dropped from the name in 1868.) In the center of the city, Temple Square was founded. This is the city's most important block. All addresses are numbered from this point. 100, is equal to one city block. Each block was arranged in a grid pattern in 10-acre squares. All the streets were made 132 feet wide. This was deemed "wide enough for a team of 4 oxen and a covered wagon to turn around."

The Mormon temple itself was not begun until 1853 and the capstone marking its completion was not installed until 1892. Most of the the temple's granite blocks were individually hauled by ox and wagon.

The Mormon state was first called "Deseret". According to the Book of Mormon", this means Honeybee, which is a symbol of hardwork and industriousness. Utah's state symbol is the beehive.

When the Mormons first arrived in the valley, they lived in self-imposed isolation, and their territory was still part of Mexico. Two years later however, in 1850 (after the Mexican-American War), the "State of Deseret" was absorbed by the rapidly growing United States of America, becoming the Territory of Utah.

During the 1850's the California gold rush brought many emigrants through Great Salt Lake City and U.S. soldiers were stationed here during the Civil War.

In 1869, the railroad linking the East & West coasts was completed. This momentous event was celebrated by the famous driving of the "Golden Spike" at Promontory Summit, some 80 miles northwest of Salt Lake City. Utah was thus connected by rail and this opened up the city to mining.

Hundreds of copper, silver, gold, and lead mines were opened and smelters were later built to refine the ore. Mining is still today one of the main industries in the state of Utah.

From the beginning of their absorption into the USA the Mormons petitioned the US congress for state-hood Over 46 years they applied 6 times. The first 5 petitions were rejected due to the issue of Mormon polygamy. Many of the Mormon church elders felt that this practice should be protected by the U.S. First Amendment, which guarantees freedom of religion. However, polygamy was made illegal in 1862 by the U.S. government, and the U.S. supreme court ruled against them again in 1879. In the 1880's many Mormon men were jailed over this issue, and it was even proposed by some that their right to vote should be removed.

It was only until 1890 that this issue was finally resolved. Wilford Woodruff, the Mormon Church President, declared that God had told him that his people must abide by U.S. law. Thus, polygamy was stopped, and Utah attained its much sort after state-hood. It was admitted to the Union in 1896 as the 45th state. Utah also became the third state to extend the vote to women.

Its official bird is the seagull. This was due to one event in 1848 where a plague of crickets that nearly destroyed the settlers' harvest was consumed by a flocks of seagulls.

In the early 1900's many of the buildings we see today, were built. Eagle Gate, which marked the entrance to Brigham Young's estate, was rebuilt to allow traffic flow. City parks were built, streets were paved. New sewer systems and street lighting were installed. The State Capitol and many other historic buildings were constructed. Trams were installed during this period. They were garaged at Trolley Square which is now a popular shopping mall. These Trolleys were gradually replaced by buses.

Between 1900-1930, the city's population nearly tripled. Much of the wealth created came from mining. Large amounts of copper was produced in 1905 with the opening of the Canyon Copper Mine. Oil was also produced in 1907, in the region of Virgin River. Then in 1952, uranium was discovered in Moab.

Today, the city is trying to come to terms with its mining history and its effect on the environemt. Salt Lake City's industries are changing. Though mining is still very important to the local economy it also is developing one of the highest concentrations of biomedical, high technology, and software firms in the nation.






___ Table Of Contents ___






___ Things To Do And See ___


Activities For Kids When Visiting

Attractions & Historic Sites

Visit Temple Square

Shopping

Sightseeing Tours

Family History & Genealogy Records - Research Library

Salt Lake City Event Calendar: Music, Arts, What's Happening

Plays, Musicals, Theatre, Dance, Concerts, Music and The Arts

Utah Outdoors & Recreation, Camping, Fishing, Hiking, Boating, etc.

Horseback Riding In Utah

First Time To Salt Lake ?
Our 5 Minute Guide to Salt Lake City

Park City Utah Vacations

The Town of Park City

Salt Lake City Golf Courses

Utah Olympic Oval in Salt Lake



___ Transportation ___


Salt Lake International Airport - Official

Flights to Salt Lake City

Salt Lake Taxi Cabs, UBER

Salt Lake Airport Shuttles

Trax Light Rail

Car Rentals

SUV Rentals

RV Rentals

Parking Downtown Salt Lake



___ Salt Lake City Lodging ___


Downtown Salt Lake City Hotels

Salt Lake Airport Hotels

Salt Lake Mid-Valley Hotels

West Valley Area of Salt Lake - Maverik Center Hotels

Salt Lake East Valley Hotels

Sandy / Draper Hotels

Child Friendly, Hotels with Indoor Pools

Extended Stay Hotels Throughout Salt Lake

Pet Friendly Hotels
In Salt Lake City

Meeting Space in Salt Lake City

Bed And Breakfasts in SLC



___ Year Round Visitor Info ___


Salt Lake Visitor Guides, Travel Planners And Discount Packages

Request Free Lodging Brochures

Salt Lake City Liquor Laws

About Salt Lake City

Salt Lake Demographics

Salt Lake Photos

History of Salt Lake City

Salt Lake City Restaurants

Salt Lake City Bars, Nightlife

Live Music in Salt Lake City

Karaoke in Salt Lake City

Everything Throughout Salt Lake City - 102 Community Links:
Arts - Theatre - Dance - Museums - Fun - Attractions - Festivals - Gardens - Music

Religious Services / Churches in Salt Lake City

Massage Therapists and Day Spas
In Salt Lake City

Salt Lake City Wi Fi Internet Hot Spots

Cycling, Tour of Utah

The Peppermill Concert Hall in Wendover Nevada

Wendover Casinos - 90 Minutes From Salt Lake

Salt Lake City Apartment Rental Rates

Salt Lake City Home & Condo Prices

Salt Lake City Homes For Sale

Buses From Salt Lake City To Zions National Park

Transportation From Salt Lake City To Southern Utah

Free Moving Packages for Utah

Last Minute Deals: Discounted Hotel Packages

Salt Lake City Travel Planners & Coupons, Free!!!

Salt Lake City's Best Restaurants



___ Winter Vacation Lodging ___


Utah Vacation Lodging

Park City Lodging

Park City Hotels



___ Skiing Utah ___


Salt Lake City Ski Lodging

Learn To Ski & Board

Utah Ski Resorts

Discount Ski Lift Tickets

Where To Rent Skis & Snowboards

SLC Ski Shops - New Skis, Boards & Apparel

Ski Salt Lake



___ Park City Visitor Info ___


The Town of Park City

Park City Lodging

Park City Hotels

Park City Restaurants

Park City Home & Condo Prices

Park City Homes For Sale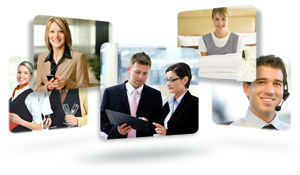 Welcome, we are proud to bring you our official online directory! We hope the information we compiled will be useful to you, and we sincerely hope that you find everything you are looking for. When you do Visit Salt Lake, bring us along on your mobile device, our goal is to help make your visit more enjoyable by providing updated information.












Contact Us By Email



Salt Lake Tourist & Visitor Center
Copyright 2000 - 2021, All Rights Reserved.
Home