Things To Do And See

Activities For Kids When Visiting

Attractions & Historic Sites

Visit Temple Square

Shopping

Sightseeing Tours

Family History & Genealogy Records - Research Library

Salt Lake City Event Calendar: Music, Arts, What's Happening

Plays, Musicals, Theatre, Dance, Concerts, Music and The Arts

Utah Outdoors & Recreation, Camping, Fishing, Hiking, Boating, etc.

Horseback Riding In Utah

First Time To Salt Lake ?
Our 5 Minute Guide to Salt Lake City

Park City Utah Vacations

The Town of Park City

Salt Lake City Golf Courses

Utah Olympic Oval in Salt Lake


Transportation

Salt Lake International Airport - Official

Flights to Salt Lake City

Salt Lake Taxi Cabs

Salt Lake Airport Shuttles

Trax Light Rail

Car Rentals

SUV Rentals

RV Rentals

Parking Downtown Salt Lake


Salt Lake City Lodging

Downtown Salt Lake City Hotels

Salt Lake Airport Hotels

Salt Lake Mid-Valley Hotels

West Valley Area of Salt Lake - Maverik Center Hotels

Salt Lake East Valley Hotels

Sandy / Draper Hotels

Child Friendly, Hotels with Indoor Pools

Extended Stay Hotels Throughout Salt Lake

Pet Friendly Hotels
In Salt Lake City

Meeting Space in Salt Lake City

Bed And Breakfasts in
Salt Lake City


Park City Visitor Info

The Town of Park City

Park City Lodging

Park City Hotels

Park City Restaurants

Park City Home & Condo Prices

Park City Homes For Sale


Year Round Visitor Info

Salt Lake Visitor Guides, Travel Planners And Discount Packages


Salt Lake Area Maps

Request Free Lodging Brochures

Salt Lake City Liquor Laws

About Salt Lake City

Salt Lake Demographics

Salt Lake Photos

History of Salt Lake City

Salt Lake City Restaurants

Tipping Guidelines for Utah

Salt Lake City Bars, Nightlife

Live Music in Salt Lake City

Karaoke in Salt Lake City

Everything Throughout Salt Lake City - 102 Community Links:
Arts - Theatre - Dance - Museums - Fun - Attractions - Festivals - Gardens - Music

Religious Services / Churches in Salt Lake City

Massage Therapists and Day Spas
In Salt Lake City

Salt Lake City Wi Fi Internet Hot Spots

Downtown Salt Lake City

Cycling, Tour of Utah

The Peppermill Concert Hall in Wendover Nevada

Wendover Casinos - 90 Minutes From Salt Lake

Salt Lake City Apartment Rental Rates

Salt Lake City Home & Condo Prices

Salt Lake City Homes For Sale

Buses From Salt Lake City To Zions National Park

Transportation From Salt Lake City To Southern Utah

Free Moving Packages for Utah

Last Minute Deals: Discounted Hotel Packages

Salt Lake City Travel Planners & Coupons, Free!!!

Salt Lake City's Best Restaurants


Winter Vacation Lodging

Utah Vacation Lodging

Park City Lodging

Park City Hotels


Skiing Utah

Salt Lake City Ski Lodging

Learn To Ski & Board

Utah Ski Resorts

Discount Ski Lift Tickets

Ski Salt Lake







Contact Us By Email




It's and we would like to welcome you to the Salt Lake Tourist & Visitor Centers official online edition. This page provides detailed information on outdoor activities.




If you enjoy outdoor activities, here are some of the best websites on various topics that we have found.





Hiking

Surf the Back Country with Hike Utah


Editors Note: The Narrows in Zion National Park is Outstanding!
The Narrows in Zion National Park, is a section of canyon on the North Fork of the Virgin River. The hike of The Narrows is one of the premier hikes on the Colorado Plateau. The Zion Adventure Company can assist you with this Once-In-A-Lifetime Southern Utah Experience. Zion Adventure Company


Moon Take a Hike Salt Lake City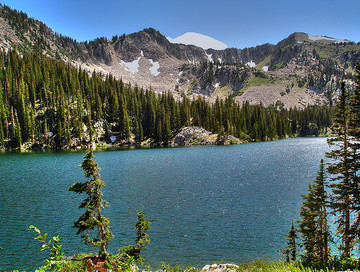 Published in the spring of 2013 by Mike Matson, Moon Take a Hike Salt Lake City is a selective hiking guide featuring the best of what Salt Lake's trails have to offer! Covering 75 day hikes within two hours of Salt Lake City - this guide has enough hikes to keep most hikers busy for years, if not a lifetime. Researching the project, Mike hiked and reviewed 3-5 hikes a week for 3 months straight during the summer of 2012. From the steep faced mountains of the Wasatch, to gentle relaxing walks in the high Uinta's, to the unique mountains of the western desert, there's so many great outings near Salt Lake.
View the 90 Second Video - Visit Matson Adventures Official Site




Climbing

Rock Climbing Utah - Mountaineering & Canyoneering


Outdoor Fun with Rock Climbing - An Excellent Page covering many aspects and topics covering rock climbing.
This is from A State of Play, Rock-climbing appeals to many people, offering exhilarating challenges and enjoyable physical activity. Not only can you experience a rugged environment in its natural condition, but you can scale heights you may have never dreamed of conquering. With instruction and practice, people of all ages and fitness levels can rock-climb safely. Styles of Rock-Climbing. Tips and Advice. Trips and Destinations. Organizations and a Rock Climbing Terms Glossary.
A State of Play's Official Site



Salt Lake City Camp Grounds


Mountain Shadows RV Park, 13275 S. Minuteman Dr. Draper, 801-571-4024
Mountain Shadows RV Park has 110 full hook-up, 13 electric and water, and 20 tent sites. Forty-five of the full-hookup sites are pull-thru. The park is open year-round. They are a pet friendly park.

Salt Lake City KOA, 1400 West North Temple, Very Close to Downtown Salt Lake City, 800-562-9510
This KOA has 200 paved, level sites. All sites are pull through with full hookups, 50-amp service and free cable TV. Five minutes from historic Temple Square and the Family History Library.



Horseback Riding

Blue Sky Ranch
Blue Sky Adventures is based in the mountains just 10 minutes east of Park City, Utah. Their 3,300-acre ranch features mountain peaks, rolling meadows, scenic canyons and abundant wildlife to create the perfect landscape for year-round outdoor recreation.

North Forty Escapes
Get the true western experience riding the trail from the saddle of your horse! It has been said "the best thing for the inside of a man (or woman) is the outside of a horse." We completely agree, but you should prove it to yourself wrangling up with our easy-going horseback riding guides and friendly trail-savy horses. It will be a great time that you won't soon forget. A horseback riding trip in the Park City, Utah mountains will refresh your soul and revitalize you. Riding the trail on horseback will give you an escape from the bustle of city life. Far away are the noisy highways, traffic and congestion of the city allowing you to relax and take in all of the scenery. You will be able to enjoy wide open mountains, forest and wilderness from the saddle of one of our a trail-savvy, quarter horses.



Fishing Close to Salt Lake City

East Canyon Reservoir, Lake Size: 1 sq. mile
East Canyon Reservoir is a popular boating and fishing destination not far from Salt Lake CIty.

Echo Reservoir, Lake Size: 4.5 sq. miles
This large reservoir offers good boating and water skiing opportunities as well as decent fishing.

Jordanelle Reservoir, Lake Size: 6 sq. miles
Jordanelle Reservoir is a large reservoir set in a valley east of the Wasatch Mountains. It is very popular for watersports and offers good fishing. Jordanelle State Park along the shore provides camping and picnicking opportunities.

Rockport Reservoir, Lake Size: 1.2 sq. miles
Rockport Reservoir is a popular destination for fishing, water skiing, swimming and sailing. Water skiing is good early morning and dusk and afternoons present good sailing breezes. Five campgrounds offer both developed and primitive camping in a variety of settings.

Strawberry Reservoir, Lake Size: 30 sq. miles
Strawberry Reservoir is a huge body of water that offers great opportunities for boating and fishing. There are a few recreation complexes around the lake offering camping, picnicking, and marina services.

Information on fishing in Utah...
From high-mountain streams to big reservoirs to community ponds, Utah has many great places to fish. And you'll find variety when you toss out a line. There are native cutthroats, walleye, tiger muskie, bass and more. Below are a few resources to get you started.

Fishing guidebook,
Our Utah Fishing Guidebook contains rules, regulations, dates, limits and other essential information. If you plan to fish in Utah, you should read the guidebook.

Buy a fishing license,
You can purchase a Utah fishing license online, at a retail store or by visiting the nearest DWR office. Anyone 12 years old or older must have a license to fish in Utah.

Where to fish,
Utah has hundreds of fishable waters, and they're not that far away. Check on fishing conditions, read reports or subscribe to our weekly e-mailed fishing report.

Community fishing
Many fishing ponds are located in Utah's cities and towns. These are great places to take your kids fishing. Find out if there's a community fishery near you.

Record catches,
The Utah DWR keeps records of the biggest fish caught in Utah. Who knows? Maybe you'll catch a record fish on your next trip.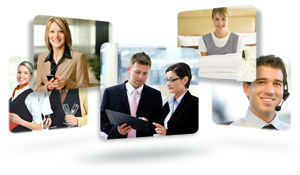 Welcome, we are proud to bring you our official online directory! We hope the information we compiled will be useful to you, and we sincerely hope that you find everything you are looking for. When you do Visit Salt Lake, feel free to bring us along on your mobile device. Our goal is to make your visit more enjoyable by providing updated information.

Enjoy Salt Lake and all of Utah as much as we do.




Views




Salt Lake Tourist & Visitor Center
Copyright 2000 - 2017, All Rights Reserved.
Home