Things To Do And See

Activities For Kids When Visiting

Attractions & Historic Sites

Visit Temple Square

Shopping

Sightseeing Tours

Family History & Genealogy Records - Research Library

Salt Lake City Event Calendar: Music, Arts, What's Happening

Plays, Musicals, Theatre, Dance, Concerts, Music and The Arts

Utah Outdoors & Recreation, Camping, Fishing, Hiking, Boating, etc.

Horseback Riding In Utah

First Time To Salt Lake ?
Our 5 Minute Guide to Salt Lake City

Park City Utah Vacations

The Town of Park City

Salt Lake City Golf Courses

Utah Olympic Oval in Salt Lake


Transportation

Salt Lake International Airport - Official

Flights to Salt Lake City

Salt Lake Taxi Cabs

Salt Lake Airport Shuttles

Trax Light Rail

Car Rentals

SUV Rentals

RV Rentals

Parking Downtown Salt Lake


Salt Lake City Lodging

Downtown Salt Lake City Hotels

Salt Lake Airport Hotels

Salt Lake Mid-Valley Hotels

West Valley Area of Salt Lake - Maverik Center Hotels

Salt Lake East Valley Hotels

Sandy / Draper Hotels

Child Friendly, Hotels with Indoor Pools

Extended Stay Hotels Throughout Salt Lake

Pet Friendly Hotels
In Salt Lake City

Meeting Space in Salt Lake City

Bed And Breakfasts in
Salt Lake City


Park City Visitor Info

The Town of Park City

Park City Lodging

Park City Hotels

Park City Restaurants

Park City Home & Condo Prices

Park City Homes For Sale


Year Round Visitor Info

Salt Lake Visitor Guides, Travel Planners And Discount Packages


Salt Lake Area Maps

Request Free Lodging Brochures

Salt Lake City Liquor Laws

About Salt Lake City

Salt Lake Demographics

Salt Lake Photos

History of Salt Lake City

Salt Lake City Restaurants

Tipping Guidelines for Utah

Salt Lake City Bars, Nightlife

Live Music in Salt Lake City

Karaoke in Salt Lake City

Everything Throughout Salt Lake City - 102 Community Links:
Arts - Theatre - Dance - Museums - Fun - Attractions - Festivals - Gardens - Music

Religious Services / Churches in Salt Lake City

Massage Therapists and Day Spas
In Salt Lake City

Salt Lake City Wi Fi Internet Hot Spots

Downtown Salt Lake City

Cycling, Tour of Utah

The Peppermill Concert Hall in Wendover Nevada

Wendover Casinos - 90 Minutes From Salt Lake

Salt Lake City Apartment Rental Rates

Salt Lake City Home & Condo Prices

Salt Lake City Homes For Sale

Buses From Salt Lake City To Zions National Park

Transportation From Salt Lake City To Southern Utah

Free Moving Packages for Utah

Last Minute Deals: Discounted Hotel Packages

Salt Lake City Travel Planners & Coupons, Free!!!

Salt Lake City's Best Restaurants


Winter Vacation Lodging

Utah Vacation Lodging

Park City Lodging

Park City Hotels


Skiing Utah

Salt Lake City Ski Lodging

Learn To Ski & Board

Utah Ski Resorts

Discount Ski Lift Tickets

Ski Salt Lake







Contact Us By Email




It's and we would like to welcome you to the Salt Lake Tourist & Visitor Centers official online edition. This page provides an event calendar on Salt Lake Weekly Arts and Entertainment Listings.




Salt Lake is an incredible destination for patrons of the performing arts with: Ballet West
Utah Opera Company
Ririe-Woodbury Dance Company
Repertory Dance Theatre
Mormon Tabernacle Choir
The Utah Symphony
Numerous theater groups


Twilight Concert Series - Official Site
When: Thursday Evenings July, August to Sept. 2017
Where: Pioneer Park
Cost: 5 Bucks Advanced / $10 Day of the Show
Twilight Concert Series returns in 2017 with 7 performances in Downtown Salt Lake's Pioneer Park.
Chet Faker, July 21st
Big Grams, July 28th
Diplo, August 4th
Jenny Lewis, August 11th
Pusha T, August 18th
Grimes, August 25th
Fitz and the Tantrums, Sept. 1st 2017



NOVA Chamber Music Series - Upcoming Performances
The NOVA Chamber Music Series is a nonprofit organization dedicated to presenting chamber music played by the finest resident musicians of Utah. Founded in 1977, NOVA is Utah's longest running chamber music series and has a distinguished history of thoughtful and innovative programming. Information for the upcoming season, which includes six concerts in Libby Gardner Concert Hall, with repeat performances in other venues in Utah as well as The NOVA Project, a concert series for children.
$20, $18 Seniors, $5 Students (free to U of U students)
Where: Libby Gardner Concert Hall, University of Utah School of Music
Visit their official website


Park City Performing Arts Foundation - Upcoming Performances
Visit their official website


Deer Valley Music Festival - Official Site
When: Various Dates in July through August.
Where: Deer Valley Outdoor Amphitheatre
Cost: Tickets Required
Utah Symphony | Utah Opera's Annual Deer Valley Music Festival (DVMF) will return in 2017 with 17 performances in the picturesque setting of Park City, Utah, July 2nd through August 9th.


Kingsbury Hall at the University of Utah
Kingsbury Hall's upcoming season brings a world of excellence and dazzling variety to our landmark performing arts center on the University of Utah campus. Plan to be thoroughly entertained and sometimes challenged with wit and wisdom, soaring music, dance, and some foot stomping fun. We're talking something for everyone from the original musings of NPR's Ira Glass to cowboy music legends Riders in the Sky and the legendary grace and brilliance of the Alvin Ailey American Dance Theater on their 50th Anniversary Tour. Ten of our 16 performances this season are family-friendly, so bring the whole family and experience world-class entertainment!
Visit their official website


Desert Star Playhouse
Monday, Wednesday, Thursday at 7 PM
Friday and Saturday at 6 PM and 8:30 PM
Saturday matinees at 11:30 AM and 2:30 PM
Tickets: Adults: $13.95-$17.95, Children: $9.95 (Children 11 and under)
4861 S. State Street, Murray, UT 84107
Visit their official website


Plan B Theatre
Since 1991, Plan-B has provided unique theatrical experiences for both audience and artist by producing theatre that is socially and politically conscious; explores cultural heritage and diversity; presents well-known texts in new ways; and/or fosters the creation of new work.
Visit their official website


Ballet West
Repertoire includes the great full-length classical and contemporary ballets, as well as original works. Considered one of America's leading ballet companies.
Visit their official website


Utah Opera Company
Utah Opera produces four professionally staged, fully costumed operas with nationally and internationally known artists.
Visit their official website


The Utah Symphony
Founded in 1940, the Utah Symphony has become a vital presence on the American music scene through its distinctive performances worldwide and its well-known recording legacy. The Symphony performs in the Abravanel Hall.
Visit their official website


Capitol Theatre
Located in the heart of downtown Salt Lake City, this historic landmark is the home of Ballet West, Utah Opera, and Ririe-Woodbury Dance Company. The theatre also hosts world class Broadway productions and community arts education programs.


Pioneer Theatre
Salt Lake's major regional theatre is located appropriately enough at the top of Broadway (300 South) and 1400 East. A fully professional theatre in residence at the University of Utah, Pioneer Theatre Company produces a seven-play season.
Visit their official website


Salt Lake Acting Company
Salt Lake Acting Company (SLAC) is a gathering place, a space created to celebrate the collective imagination and encourage the exchange of ideas. They present innovative and thought-provoking plays for Utah audiences. They nurture and employ a community of local professional theatre artists. And, they contribute to the American theatre through commissioning, developing and producing new plays.
Visit their official website


Tuacahn Center for the Arts
This facility is not in Salt Lake, it is in Ivins Utah, and too far for most people. But, if you are visiting the St. George area in Southern Utah, make this a must see. Tuacahn Center for the Arts is a professional non-profit presenting and producing organization that inspires creativity and greatness in the human spirit by providing world class family entertainment and education. Tuacahn is a $23 million arts and education facility, known for its spectacular 2,000 seat outdoor amphitheater surrounded by 1500 ft. red rock cliffs located in Ivins, Utah. With over 150,000 visitors each year, Tuacahn has become one of the most popular theatrical and entertainment venues in Utah.
Visit their official website


Repertory Dance Theatre
America's premier modern dance repertory company, RDT celebrates its 50th anniversary this year. Activities include local performances, community classes for all levels, and national touring.
Visit their official website


Ririe Woodbury Dance Company
Ririe-Woodbury Dance Company is dedicated to furthering contemporary, multi-media, dance by creating and performing original and innovative works of the highest quality modern dance, and promoting the understanding of and appreciation for the art form of dance, in the belief that Dance is for Everybody!
Visit their official website


Empress Theatre in Magna
Visit their official website


The Peppermill Concert Hall in Wendover Nevada
Visit their official website


Utah Wind Symphony - Official Site
When: Various Dates throughout the year.
Where: Rose Wagner Theater, 138 W Broadway, Salt Lake City, UT
Cost: Adults $14, Students $10
The Utah Wind Symphony is the newest offering to Utah's cultural and fine arts community. This premiere ensemble is a wind and percussion band, reflecting the tradition of wind bands in America. Performing a wide variety of literature spanning from the early twentieth century to the present, the Utah Wind Symphony provides Salt Lake area music lovers with the unique opportunity to hear top level performances of beloved old favorites as well as dazzling new works.


2017 Utah Arts Festival Thursday, June 23rd - Sunday, June 26th - 12 noon to 11pm
Location: Library Square, 200 East 400 South, Salt Lake City, visit their official website



Click here to e-mail us and request Free Ski Lodging Info be sent to you. Remember to type in "Free Salt Lake City Ski Lodging Info", when you "may" be visiting, how many "may" be in your party, and your address if you want them mailed to you.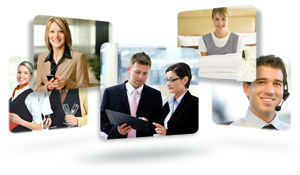 Welcome, we are proud to bring you our official online directory! We hope the information we compiled will be useful to you, and we sincerely hope that you find everything you are looking for. When you do Visit Salt Lake, feel free to bring us along on your mobile device. Our goal is to make your visit more enjoyable by providing updated information.

Enjoy Salt Lake and all of Utah as much as we do.




Views




Salt Lake Tourist & Visitor Center
Copyright 2000 - 2017, All Rights Reserved.
Home