It's and we would like to welcome you to the Salt Lake Tourist & Visitor Centers official online edition. This page provides detailed information on the Salt Lake International Airport.


Services, Facts & Global Airport Information for the Salt Lake International Airport.


Airport Code: SLC


Address: Salt Lake City International Airport, AMF Box 22084, Salt Lake City, UT 84122, USA

Location: The airport is located 8km (5 miles) North West of downtown City Center.

Number of terminals: 2 (plus International Arrivals)

Telephone: 801 575 2400

Time zone: MST / 2 Hours Behind the East Coast, 1 Hour Ahead of the West Coast.

All of the major airlines offer flights to Salt Lake City. With the Salt Lake City International Airport only minutes from the downtown area, getting to Salt Lake City is easy to come by.

OFFICIAL WEBSITES For The AIRLINES SERVICING SALT LAKE CITY INTERNATIONAL AIRPORT:

Aero Mexico's Official Website Visit

Air Canada Official Website Visit

Alaska Air Official Website Visit

American Airlines Official Website Visit

Delta Airlines Official Website Visit

Frontier Airlines Official Website Visit

JetBlue's Official Website Visit

SouthWest Airlines Official Website Visit

United Airlines Official Website Visit


New/Updated Flights...

Aeromexico logo x Aeromexico (800) 237-6639

x Alaska Airlines (800) 252-7522

x American Air American Airlines (800) 433-7300

x delta c r Delta Air Lines (800) 221-1212

frontier airlines logo Frontier Airlines (800) 432-1359

JetBlue JetBlue Airways (800) 538-2583

Southwest Logo Southwest Airlines (800) 435-9792

United Logo United Airlines (800) 241-6522






Say Hello To The New SLC - NOW OPEN



Building a new airport is a massive undertaking, but the end result will be well worth the effort. Salt Lake City International Airport (SLC) serves more than 26 million passengers a year from facilities that were designed 50 years ago, which were intended to serve half as many travelers.


A lot has changed since the early 1960s. SLC has grown into a hub airport, with many flights arriving and leaving around the same time. Security needs have evolved, and there is a need for buildings that meet earthquake safety standards.


SLC's existing facilities have served the community well, but it's time to make way for the next generation of airport design.




TRANSFER BETWEEN TERMINALS: There is a free airport shuttle service, equipped with a wheelchair lift, which runs every five minutes between the long-term parking facilities located south and west of the terminals.

INFORMATION AND HELP DESKS: Airport information desks are located in the lobby of Terminal 1 and at the top of Concourse C in Terminal 2. Staff provide translation services (also available through LanguageLine telephones) and assistance to passengers with special needs.

Free Wireless Internet is now available at the Salt Lake international airport. Free Wi-Fi is available in all terminals and concourses, as well as the rental car area.

AIRPORT FACILITIES: Money and communications: Both terminals provide ATMs, banks, bureaux de change, postboxes and stamp machines. Eating and drinking: As well as cafes and bars, there are fast food outlets and coffee shops. Shopping: There are several gift shops and newstands located in both terminals. Other facilities: There is a paramedic service. Leisure services include ski rental, coin-operated TV chairs and a golf course on the airport site; other facilities include a beauty shop and a shoe shine service.

DISABLED FACILITIES: There are lifts and ramps at the airport, which are conveniently located next to stairs and escalators. There are also specially-adapted telephones, which include TDD telephones (tel: 801 575 2264), for the hearing impaired and low-level telephones which can be reached by passengers in wheelchairs. Disabled toilets have low-level sinks and extra-wide stalls, as well as hand rails. Disabled passengers are advised to inform their airline of any special requirements they may have and to request wheelchairs (if required) well in advance. If wishing to use public transport, disabled passengers should telephone Terminal Services (tel: 801 575 2477) in advance to make arrangements. There are reserved car parking spaces for disabled travellers in all airport car parks and extra-wide spaces close to entrances. Shuttle buses, which serve the long-term car park, have hydraulic lifts, and the majority of gift shops and restaurants can accommodate wheelchairs.

CONFERENCE AND BUSINESS FACILITIES: The Laptop Lane business center in Terminal 2 (tel: 801 519 5060) provides desktop computers, PC modem and Internet connection services as well as printing, faxing and photocopying; the Zions bank also offers fax and photocopying facilities. Computer phones are located in Terminals 1 and 2. Translation services are available at the information counters in both terminals.

OFFICIAL WEBSITE for www.slcairport.com Arrivals and Departures, Airlines and Flights, Parking and Transportation, Airport / Terminal Maps.

UTAH CAR RENTALS: Companies represented include Alamo, Avis, Budget, Dollar, Hertz and National. Salt Lake airport car rentals are located on the lowest level of the parking terrace.

CAR PARKING: The short-term parking terrace is located directly west of the terminals and is connected to the main building via sky bridges; long-term car parking is served by a free shuttle service running every five minutes to/from the terminals.

DRIVING DIRECTIONS: I-80 connects Salt Lake City to the airport; the airport exit is just west of the intersection with the I-15 and I-215. To Salt Lake City, take I-80 east at the intersection.

PUBLIC TRANSPORT: Taxis, limousines and vans are readily available. Greyhound bus and the Utah Transit Authority provide buses to many destinations 0600-2200 Monday-Saturday and 0600-1730 Sunday. A ground transportation desk is located in each terminal (tel: 801 575 2477 or 575 2571).

SALT LAKE AIRPORT SHUTTLES:

Quicksilver Private Transportation Services Providing private luxury SUV shuttle service from the Salt Lake City International Airport to all of Park City and Utah's Mountain destinations. Tired of endless stops in shared vans? Quicksilver can get you from the airport to the slopes in under an hour.
Mention the Ski Salt Lake Offer and get 20% Off Their Rates for first time customers.


Park City Taxi Services
Park City Taxi offers Airport Taxi Service to and from the Town of Park City, even our Salt Lake Ski Resorts "Alta & Snowbird" and provides door to door taxi service from the airport to anywhere, from anywhere to the airport. - Park City Taxi Services






___ Table Of Contents ___






___ Things To Do And See ___


Activities For Kids When Visiting

Attractions & Historic Sites

Visit Temple Square

Shopping

Sightseeing Tours

Family History & Genealogy Records - Research Library

Salt Lake City Event Calendar: Music, Arts, What's Happening

Plays, Musicals, Theatre, Dance, Concerts, Music and The Arts

Utah Outdoors & Recreation, Camping, Fishing, Hiking, Boating, etc.

Horseback Riding In Utah

First Time To Salt Lake ?
Our 5 Minute Guide to Salt Lake City

Park City Utah Vacations

The Town of Park City

Salt Lake City Golf Courses

Utah Olympic Oval in Salt Lake



___ Transportation ___


Salt Lake International Airport - Official

Flights to Salt Lake City

Salt Lake Taxi Cabs, UBER

Salt Lake Airport Shuttles

Trax Light Rail

Car Rentals

SUV Rentals

RV Rentals

Parking Downtown Salt Lake



___ Salt Lake City Lodging ___


Downtown Salt Lake City Hotels

Salt Lake Airport Hotels

Salt Lake Mid-Valley Hotels

West Valley Area of Salt Lake - Maverik Center Hotels

Salt Lake East Valley Hotels

Sandy / Draper Hotels

Child Friendly, Hotels with Indoor Pools

Extended Stay Hotels Throughout Salt Lake

Pet Friendly Hotels
In Salt Lake City

Meeting Space in Salt Lake City

Bed And Breakfasts in SLC



___ Year Round Visitor Info ___


Salt Lake Visitor Guides, Travel Planners And Discount Packages

Request Free Lodging Brochures

Salt Lake City Liquor Laws

About Salt Lake City

Salt Lake Demographics

Salt Lake Photos

History of Salt Lake City

Salt Lake City Restaurants

Salt Lake City Bars, Nightlife

Live Music in Salt Lake City

Karaoke in Salt Lake City

Everything Throughout Salt Lake City - 102 Community Links:
Arts - Theatre - Dance - Museums - Fun - Attractions - Festivals - Gardens - Music

Religious Services / Churches in Salt Lake City

Massage Therapists and Day Spas
In Salt Lake City

Salt Lake City Wi Fi Internet Hot Spots

Cycling, Tour of Utah

The Peppermill Concert Hall in Wendover Nevada

Wendover Casinos - 90 Minutes From Salt Lake

Salt Lake City Apartment Rental Rates

Salt Lake City Home & Condo Prices

Salt Lake City Homes For Sale

Buses From Salt Lake City To Zions National Park

Transportation From Salt Lake City To Southern Utah

Free Moving Packages for Utah

Last Minute Deals: Discounted Hotel Packages

Salt Lake City Travel Planners & Coupons, Free!!!

Salt Lake City's Best Restaurants



___ Winter Vacation Lodging ___


Utah Vacation Lodging

Park City Lodging

Park City Hotels



___ Skiing Utah ___


Salt Lake City Ski Lodging

Learn To Ski & Board

Utah Ski Resorts

Discount Ski Lift Tickets

Where To Rent Skis & Snowboards

SLC Ski Shops - New Skis, Boards & Apparel

Ski Salt Lake



___ Park City Visitor Info ___


The Town of Park City

Park City Lodging

Park City Hotels

Park City Restaurants

Park City Home & Condo Prices

Park City Homes For Sale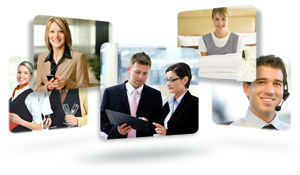 Welcome, we are proud to bring you our official online directory! We hope the information we compiled will be useful to you, and we sincerely hope that you find everything you are looking for. When you do Visit Salt Lake, feel free to bring us along on your mobile device. Our goal is to make your visit more enjoyable by providing updated information.












Contact Us By Email



Salt Lake Tourist & Visitor Center
Copyright 2000 - 2021, All Rights Reserved.
Home