Things To Do And See

Activities For Kids When Visiting

Attractions & Historic Sites

Visit Temple Square

Shopping

Sightseeing Tours

Family History & Genealogy Records - Research Library

Salt Lake City Event Calendar: Music, Arts, What's Happening

Plays, Musicals, Theatre, Dance, Concerts, Music and The Arts

Utah Outdoors & Recreation, Camping, Fishing, Hiking, Boating, etc.

Horseback Riding In Utah

First Time To Salt Lake ?
Our 5 Minute Guide to Salt Lake City

Park City Utah Vacations

The Town of Park City

Salt Lake City Golf Courses

Utah Olympic Oval in Salt Lake


Transportation

Salt Lake International Airport - Official

Flights to Salt Lake City

Salt Lake Taxi Cabs

Salt Lake Airport Shuttles

Trax Light Rail

Car Rentals

SUV Rentals

RV Rentals

Parking Downtown Salt Lake


Salt Lake City Lodging

Downtown Salt Lake City Hotels

Salt Lake Airport Hotels

Salt Lake Mid-Valley Hotels

West Valley Area of Salt Lake - Maverik Center Hotels

Salt Lake East Valley Hotels

Sandy / Draper Hotels

Child Friendly, Hotels with Indoor Pools

Extended Stay Hotels Throughout Salt Lake

Pet Friendly Hotels
In Salt Lake City

Meeting Space in Salt Lake City

Bed And Breakfasts in
Salt Lake City


Park City Visitor Info

The Town of Park City

Park City Lodging

Park City Hotels

Park City Restaurants

Park City Home & Condo Prices

Park City Homes For Sale


Year Round Visitor Info

Salt Lake Visitor Guides, Travel Planners And Discount Packages


Salt Lake Area Maps

Request Free Lodging Brochures

Salt Lake City Liquor Laws

About Salt Lake City

Salt Lake Demographics

Salt Lake Photos

History of Salt Lake City

Salt Lake City Restaurants

Tipping Guidelines for Utah

Salt Lake City Bars, Nightlife

Live Music in Salt Lake City

Karaoke in Salt Lake City

Everything Throughout Salt Lake City - 102 Community Links:
Arts - Theatre - Dance - Museums - Fun - Attractions - Festivals - Gardens - Music

Religious Services / Churches in Salt Lake City

Massage Therapists and Day Spas
In Salt Lake City

Salt Lake City Wi Fi Internet Hot Spots

Downtown Salt Lake City

Cycling, Tour of Utah

The Peppermill Concert Hall in Wendover Nevada

Wendover Casinos - 90 Minutes From Salt Lake

Salt Lake City Apartment Rental Rates

Salt Lake City Home & Condo Prices

Salt Lake City Homes For Sale

Buses From Salt Lake City To Zions National Park

Transportation From Salt Lake City To Southern Utah

Free Moving Packages for Utah

Last Minute Deals: Discounted Hotel Packages

Salt Lake City Travel Planners & Coupons, Free!!!

Salt Lake City's Best Restaurants


Winter Vacation Lodging

Utah Vacation Lodging

Park City Lodging

Park City Hotels


Skiing Utah

Salt Lake City Ski Lodging

Learn To Ski & Board

Utah Ski Resorts

Discount Ski Lift Tickets

Ski Salt Lake







Contact Us By Email




It's and we would like to welcome you to the Salt Lake Tourist & Visitor Centers official online edition. This page provides detailed information on Airport Shuttles in Salt Lake City.


Airport Shuttles
Some of the larger and more well-known hotels in Salt Lake offer airport shuttles for their guests. For the smaller hotels, we suggest you grab a cab outside the baggage claim.

Quicksilver Private Transportation Services Providing private luxury SUV shuttle service from the Salt Lake City International Airport to all of Park City and Utah's Mountain destinations. Tired of endless stops in shared vans? Quicksilver can get you from the airport to the slopes in under an hour.
Mention the Ski Salt Lake Offer and get 20% Off Their Rates for first time customers.


Park City Taxi Services
Park City Taxi offers Airport Taxi Service to and from the Town of Park City, even our Salt Lake Ski Resorts "Alta & Snowbird" and provides door to door taxi service from the airport to anywhere, from anywhere to the airport. - Park City Taxi Services

Taxis
There are three main taxi companies in Salt Lake City, and each offers 24-hour service: City Cab; Yellow Cab and Ute Cab. You can call for service or hail them in the street, but they are not as plentiful as other major cities. Some downtown hotels like the Salt Lake Hilton have taxi stands.

Public Transportation
As with most cities, driving is the preferred form of transportation. However, Salt Lake City's light rail, an above ground subway service known as TRAX, along with a good number of buses, have eased traffic congestion and improved travel between the valley and the downtown area. Both systems are operated by Utah Transit Authority. They provide over 100 various routes throughout the Wasatch Front and also service cities 45 miles to the north such as Ogden, and 40 miles south such as Provo. Sunday service is available on some bus routes.

TRAX
Our above ground subway known as Trax, began light rail service in december of 1999. The 24km (15-mile) line runs between 10000 South in Sandy (South Salt Lake Valley) and the Energy Solutions Arena, formerly the Delta Center located Downtown Salt Lake City. There are 16 stations, so if you stay at a hotel in the Salt Lake Valley, you can get downtown very quickly. An east - west extention connecting the Downtown area with the University of Utah opened in 2001.

Ski Bus to Salt Lake's Ski Resorts
During the winter, the UTA operates Utah Ski Bus Service to Little Cottonwood Canyon for Alta, Snowbird, Brighton and Sundance ski resorts; the round trip $ 7.00 pass is also valid on TRAX and local buses.

Ski Shuttle Between Salt Lake's Ski Resorts
Ski Shuttle: A resort to resort within same canyon is only $2.25 ( Brighton to Solitude )

Rental Cars
Salt Lake City's car rental agencies offer every type of vehicle imageable. From inexpensive to 4-wheel drives, you can choose from your favorite agency or reserve from a local concern that offers cheaper rates.

Driving in the City
Wide streets are laid out in an easy-to-follow grid system, so driving in Salt Lake City poses few problems. The grid starts downtown at the intersection of Main Street and South Temple. From there the streets are numbered in increments of 100. If you go 4 blocks South, you are on 400 South. If you then turn left and go 4 blocks, you are on 400 South and 400 East. Basically we call it 4th South and 4th East. If you end up at 3900 South and 2700 East, you are 39 blocks South and 27 blocks East of the downtown marker.

A new system of freeways built in time for the 2002 Winter Games criss cross the city and valley and provides quick access to Park City, the Salt Lake canyons and our suburban areas.

Interstate 15 is the main North/South freeway into Salt Lake. Interstate 80 is the main East/West freeway into Salt Lake, and is the freeway one takes to drive up to Park City. The freeways, I-80 and I-15 intersect in Salt Lake City.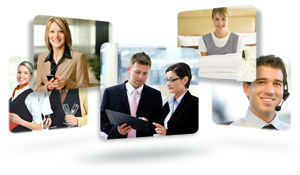 Welcome, we are proud to bring you our official online directory! We hope the information we compiled will be useful to you, and we sincerely hope that you find everything you are looking for. When you do Visit Salt Lake, feel free to bring us along on your mobile device. Our goal is to make your visit more enjoyable by providing updated information.

Enjoy Salt Lake and all of Utah as much as we do.




Views




Salt Lake Tourist & Visitor Center
Copyright 2000 - 2017, All Rights Reserved.
Home