Things To Do And See

Activities For Kids When Visiting

Attractions & Historic Sites

Visit Temple Square

Shopping

Sightseeing Tours

Family History & Genealogy Records - Research Library

Salt Lake City Event Calendar: Music, Arts, What's Happening

Plays, Musicals, Theatre, Dance, Concerts, Music and The Arts

Utah Outdoors & Recreation, Camping, Fishing, Hiking, Boating, etc.

Horseback Riding In Utah

First Time To Salt Lake ?
Our 5 Minute Guide to Salt Lake City

Park City Utah Vacations

The Town of Park City

Salt Lake City Golf Courses

Utah Olympic Oval in Salt Lake


Transportation

Salt Lake International Airport - Official

Flights to Salt Lake City

Salt Lake Taxi Cabs

Salt Lake Airport Shuttles

Trax Light Rail

Car Rentals

SUV Rentals

RV Rentals

Parking Downtown Salt Lake


Salt Lake City Lodging

Downtown Salt Lake City Hotels

Salt Lake Airport Hotels

Salt Lake Mid-Valley Hotels

West Valley Area of Salt Lake - Maverik Center Hotels

Salt Lake East Valley Hotels

Sandy / Draper Hotels

Child Friendly, Hotels with Indoor Pools

Extended Stay Hotels Throughout Salt Lake

Pet Friendly Hotels
In Salt Lake City

Meeting Space in Salt Lake City

Bed And Breakfasts in
Salt Lake City


Park City Visitor Info

The Town of Park City

Park City Lodging

Park City Hotels

Park City Restaurants

Park City Home & Condo Prices

Park City Homes For Sale


Year Round Visitor Info

Salt Lake Visitor Guides, Travel Planners And Discount Packages


Salt Lake Area Maps

Request Free Lodging Brochures

Salt Lake City Liquor Laws

About Salt Lake City

Salt Lake Demographics

Salt Lake Photos

History of Salt Lake City

Salt Lake City Restaurants

Tipping Guidelines for Utah

Salt Lake City Bars, Nightlife

Live Music in Salt Lake City

Karaoke in Salt Lake City

Everything Throughout Salt Lake City - 102 Community Links:
Arts - Theatre - Dance - Museums - Fun - Attractions - Festivals - Gardens - Music

Religious Services / Churches in Salt Lake City

Massage Therapists and Day Spas
In Salt Lake City

Salt Lake City Wi Fi Internet Hot Spots

Downtown Salt Lake City

Cycling, Tour of Utah

The Peppermill Concert Hall in Wendover Nevada

Wendover Casinos - 90 Minutes From Salt Lake

Salt Lake City Apartment Rental Rates

Salt Lake City Home & Condo Prices

Salt Lake City Homes For Sale

Buses From Salt Lake City To Zions National Park

Transportation From Salt Lake City To Southern Utah

Free Moving Packages for Utah

Last Minute Deals: Discounted Hotel Packages

Salt Lake City Travel Planners & Coupons, Free!!!

Salt Lake City's Best Restaurants


Winter Vacation Lodging

Utah Vacation Lodging

Park City Lodging

Park City Hotels


Skiing Utah

Salt Lake City Ski Lodging

Learn To Ski & Board

Utah Ski Resorts

Discount Ski Lift Tickets

Ski Salt Lake







Contact Us By Email




It's and we would like to welcome you to the Salt Lake Tourist & Visitor Centers official online edition. This page provides detailed information on Salt Lake City Shopping Options.


Any visit to Salt Lake would be incomplete without stopping by some of our unique stores and shopping malls for that perfect gift for a loved one at home. Or just indulge yourself and pick up that sweater, piece of jewelry or new pair of shoes that you can't live without. Every city in the country has malls with hundreds of stores, nationwide chains, etc., and Salt Lake is no exception. The stores listed below represent our unique ones and must sees. No one pays us to list these! We thought it would be helpful to enlighten you and to showcase Salt Lake's Best. Pick up a copy of our free visitor guide when you get to town for a complete list with maps and more information.




Downtown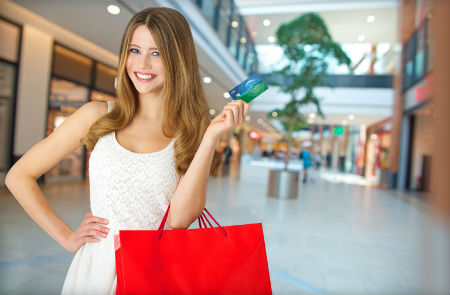 Ken Sanders Rare Books & More
With almost 5,000 square feet, our open shop features over 100,000 new, used and rare books. We have a general stock in most fields with paperbacks and reading copies for the casual reader, as well as more expensive first editions and collector's copies of rare and fine books. Specializing in Utah and the Mormons, Western Americana, Native Americana, Exploration and discovery of the West; travel and adventure, natural history; the Grand Canyon, Colorado River and Colorado Plateau, Yellowstone, Yosemite and National Parks and wilderness and the environment.
268 South 200 East
801-521-3819
Ken Sanders Books Official Website

Antoinette's Antique Jewelry & Gifts
247 East 300 South Salt Lake City, UT 84111
(801) 359-2192

Utah Woolen Mills Clothiers
59 West South Temple
801-364-1851
Utah's oldest, finest independent men's and women's clothing establishment. Featuring Brioni, Oxxford, Hickey Freeman, St. Croix, Geiger, Pendleton. In-store custom tailor.

O.C. Tanner Jewelry
15 South State Street
801-532-3222
Salt Lake City's premier jewelry store with a wonderful selection of fine diamonds, colored gem stones, watches, and gifts.

City Creek Center
City Creek Center's Website
In the heart of Salt Lake City, City Creek Center is the retail centerpiece of one of the nation's largest mixed-use downtown redevelopment projects. This unique shopping environment features a retractable roof, a creek that runs through the property, a pedestrian skybridge and more. This world-class fashion and dining destination offers approximately 80 stores and restaurants in a casual, pedestrian-friendly environment.




Close To Downtown



Historic Trolley Square
367 Trolley Square
At 500 South & 700 East
801-521-9877
Downtown Vicinity, Pottery Barn, Restoration Hardware, Pottery Barn Kids, plus 20 unique shops and restaurants in charming trolley-car barns. Free walking tours. National historic site. Free parking.




Sandy



South Towne Center
10450 South State Street
801-572-1516
South Towne Centers Website
Utah's largest shopping destination. Dillard's, Macy's, Eddie Bauer, JCPenney and more than 100 additional stores.




Murray



Nordstrom - Fashion Place
6191 South State Street
801-261-4402
Fashion specialty store, personal shopper, free gift wrap, hand delivery, and personal service.

Fashion Place Mall
6191 South State Street
801-262-9447
Fashion Place Malls Website
Fashion Place has over 120 stores and restaurants to serve you including: Nordstrom, Dillard's, Sears, and the Cheese Factory. Fashion Place, "Utah's Most Fashionable Destination."




West Valley



A.A. Callister Western Wear
3615 South Redwood Road
801-973-7058
800-606-7058 toll-free
Callisters Website
Western apparel and horseman's supplies: boots, hats, and western clothing, English riding equipment and clothing, western saddles and tack.

Native American Trading Post
Native American Trading Post


Valley Fair Mall
3601 South 2700 West (I-215)
801-969-6211
Meier & Frank - JCPenney - Macy's - Red Robin - Movies 9. Over 100 shops/restaurants. Gift certificates, stroller rental, wheelchairs. 10 minutes on I-215 from anywhere in the valley.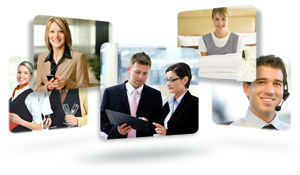 Welcome, we are proud to bring you our official online directory! We hope the information we compiled will be useful to you, and we sincerely hope that you find everything you are looking for. When you do Visit Salt Lake, feel free to bring us along on your mobile device. Our goal is to make your visit more enjoyable by providing updated information.

Enjoy Salt Lake and all of Utah as much as we do.




Views




Salt Lake Tourist & Visitor Center
Copyright 2000 - 2016, All Rights Reserved.
Home