Things To Do And See

Activities For Kids When Visiting

Attractions & Historic Sites

Visit Temple Square

Shopping

Sightseeing Tours

Family History & Genealogy Records - Research Library

Salt Lake City Event Calendar: Music, Arts, What's Happening

Plays, Musicals, Theatre, Dance, Concerts, Music and The Arts

Utah Outdoors & Recreation, Camping, Fishing, Hiking, Boating, etc.

Horseback Riding In Utah

First Time To Salt Lake ?
Our 5 Minute Guide to Salt Lake City

Park City Utah Vacations

The Town of Park City

Salt Lake City Golf Courses

Utah Olympic Oval in Salt Lake


Transportation

Salt Lake International Airport - Official

Flights to Salt Lake City

Salt Lake Taxi Cabs

Salt Lake Airport Shuttles

Trax Light Rail

Car Rentals

SUV Rentals

RV Rentals

Parking Downtown Salt Lake


Salt Lake City Lodging

Downtown Salt Lake City Hotels

Salt Lake Airport Hotels

Salt Lake Mid-Valley Hotels

West Valley Area of Salt Lake - Maverik Center Hotels

Salt Lake East Valley Hotels

Sandy / Draper Hotels

Child Friendly, Hotels with Indoor Pools

Extended Stay Hotels Throughout Salt Lake

Pet Friendly Hotels
In Salt Lake City

Meeting Space in Salt Lake City

Bed And Breakfasts in
Salt Lake City


Park City Visitor Info

The Town of Park City

Park City Lodging

Park City Hotels

Park City Restaurants

Park City Home & Condo Prices

Park City Homes For Sale


Year Round Visitor Info

Salt Lake Visitor Guides, Travel Planners And Discount Packages


Salt Lake Area Maps

Request Free Lodging Brochures

Salt Lake City Liquor Laws

About Salt Lake City

Salt Lake Demographics

Salt Lake Photos

History of Salt Lake City

Salt Lake City Restaurants

Tipping Guidelines for Utah

Salt Lake City Bars, Nightlife

Live Music in Salt Lake City

Karaoke in Salt Lake City

Everything Throughout Salt Lake City - 102 Community Links:
Arts - Theatre - Dance - Museums - Fun - Attractions - Festivals - Gardens - Music

Religious Services / Churches in Salt Lake City

Massage Therapists and Day Spas
In Salt Lake City

Salt Lake City Wi Fi Internet Hot Spots

Downtown Salt Lake City

Cycling, Tour of Utah

The Peppermill Concert Hall in Wendover Nevada

Wendover Casinos - 90 Minutes From Salt Lake

Salt Lake City Apartment Rental Rates

Salt Lake City Home & Condo Prices

Salt Lake City Homes For Sale

Buses From Salt Lake City To Zions National Park

Transportation From Salt Lake City To Southern Utah

Free Moving Packages for Utah

Last Minute Deals: Discounted Hotel Packages

Salt Lake City Travel Planners & Coupons, Free!!!

Salt Lake City's Best Restaurants


Winter Vacation Lodging

Utah Vacation Lodging

Park City Lodging

Park City Hotels


Skiing Utah

Salt Lake City Ski Lodging

Learn To Ski & Board

Utah Ski Resorts

Discount Ski Lift Tickets

Ski Salt Lake







Contact Us By Email




It's and we would like to welcome you to the Salt Lake Tourist & Visitor Centers official online edition. This page provides detailed information on Salt Lake City Bed and Breakfasts.



The Armstrong Mansion
Salt Lake City's Most Romantic Getaway! "Downtown Salt Lake", located just six blocks east of Historic Temple Square.
$20. Dollars off any room 7 days a week, with our free online coupon.
Phone: 801.531.1333



Haxton Manor Bed and Breakfast
Located just ten blocks east of Historic Temple Square, and close to the University of Utah, this Salt Lake City bed and breakfast is a gem!
$20. Dollars off any room, Sundays thru Thursdays with our free discount certificate.
Phone: 801.363.4646



The Ellerbeck Mansion Bed and Breakfast:
We are very sorry to report that the Ellerbeck Mansion Bed and Breakfast in downtown Salt Lake has gone out of business.


Old Town Guest House in Park City
Old Town Guest House Bed and Breakfast is the perfect lodging for active skiers, hikers and mountain bikers. Enjoy all the conveniences of our location while staying in a beautifully renovated historic ski resort bed & breakfast. Let us show you why Park City, Utah is a fabulous vacation destination.


Washington School Inn in Park City
This Park City Bed and Breakfast is nestled among the majestic mountains of the Wasatch range and conveniently located a half hour from Salt Lake City and two blocks from the Town Ski Lift. The understated elegance of the Washington School Inn Bed and Breakfast delights guests with unexpected luxuries. Wake up to the aroma of freshly brewed coffee, a delightful assortment of fresh fruit, delectable pastries and hot breakfast entree baked daily. Take a dip in the jetted hot tub, or visit the sauna located in the spa and private ski locker facility.


Woodside Inn in Park City
Plan your spring,summer, or fall vacation in Park City with a stay at the Woodside Inn - one of Park City's three Bed & Breakfast lodging options. You'll be staying at the closest B&B to the Park City Mountain Resort and the Park City Golf Club! Woodside Inn is minutes from Park City's restaurants, art galleries, shops and famous Main Street. Located one and a half blocks from the Park City Mountain Resort which enjoys many summer activities including riding the alpine slide and zipline, miniature golf, horseback riding or lift assisted mountain biking and hiking.


Invited Inn Bed and Breakfast in Heber
Half way between Sundance and Park City At 1045 North Homestead Drive just above the town of Midway, Utah, this Swiss Style Bed & Breakfast overlooks the surrounding mountains and the lovely Heber Valley. It sits right off the 2nd tee of the Homestead Golf Course and is within walking distance from the 36-hole Wasatch Golf Course and State Park, where numerous seasonal activities including mountain biking, fly fishing & snowmobiling take place. It is just a romantic country stroll to fine and casual dining, horseback riding, cross country skiing, golfing, scuba diving etc. Midway served as the site for multiple 2002 Winter Games events held in Utah. You get to try it all and still have your privacy and peace.


Inn on the Creek Bed and Breakfast in Heber
The Inn is located in historic Midway Utah, nested in the beautiful Herber Valley surrounded by the awesome Wasatch Mountain Range. Only 15 minutes from Park City and 45 minutes from Salt Lake City. Take a walk any enjoy the lucious scenery with streams, ponds, marshland, and wildlife. Come and escape for a weekend of romance and relaxtion, or enjoy some of our many local activities.


The Blue Boar Inn Bed and Breakfast in Heber
The Blue Boar Inn & Restaurant is an old-style European chateau nestled in the foothills of Midway, Utah. The Four Star, Four Diamond, Five Medal Inn is located near the Homestead Resort -- a short 20-minute drive from the world class ski resorts and nightlife of Park City, Utah. The Blue Boar offers a romantic European getaway, from the Inn's elegant rooms to fine candle-lit dining and the mountain ambience of the Heber Valley.


Green Gate Village Inn in St. George
Welcome to the Green Gate Village Historic Inn, Restaurant, Reception Center and General Store. This quaint historic inn is a unique collection of fully restored, upscale pioneer and Victorian homes surrounding a tranquil village green and swimming pool. All rooms are spacious with private baths. Many have jetted tubs and fireplaces. Gently nestled on the Historic Walk in old St. George and just across from the original Tabernacle, the Green Gate Village is the perfect base for your next golf outing, day trip to the trails of Zion and other nearby National and State Parks, or for hosting that business retreat, family reunion, wedding, reception, or dinner party.


Amid Summer's Inn and Bed and Breakfast in St. George
"Step back in time"...Amid Summer's Inn is a lovely 5000 square foot 1930's Historic Tudor home with romantic decor. It sits on a quiet, old-fashioned, tree-lined street one and one half blocks from the Utah Shakespearean Festival and just two doors from a gourmet restaurant. A short stroll past our aromatic, award-winning flower garden takes you to Historic downtown shopping and other great places to dine.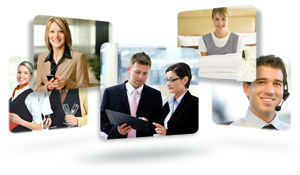 Welcome, we are proud to bring you our official online directory! We hope the information we compiled will be useful to you, and we sincerely hope that you find everything you are looking for. When you do Visit Salt Lake, feel free to bring us along on your mobile device. Our goal is to make your visit more enjoyable by providing updated information.

Enjoy Salt Lake and all of Utah as much as we do.




Views




Salt Lake Tourist & Visitor Center
Copyright 2000 - 2017, All Rights Reserved.
Home