Things To Do And See

Activities For Kids When Visiting

Attractions & Historic Sites

Visit Temple Square

Shopping

Sightseeing Tours

Family History & Genealogy Records - Research Library

Salt Lake City Event Calendar: Music, Arts, What's Happening

Plays, Musicals, Theatre, Dance, Concerts, Music and The Arts

Utah Outdoors & Recreation, Camping, Fishing, Hiking, Boating, etc.

Horseback Riding In Utah

First Time To Salt Lake ?
Our 5 Minute Guide to Salt Lake City

Park City Utah Vacations

The Town of Park City

Salt Lake City Golf Courses

Utah Olympic Oval in Salt Lake


Transportation

Salt Lake International Airport - Official

Flights to Salt Lake City

Salt Lake Taxi Cabs

Salt Lake Airport Shuttles

Trax Light Rail

Car Rentals

SUV Rentals

RV Rentals

Parking Downtown Salt Lake


Salt Lake City Lodging

Downtown Salt Lake City Hotels

Salt Lake Airport Hotels

Salt Lake Mid-Valley Hotels

West Valley Area of Salt Lake - Maverik Center Hotels

Salt Lake East Valley Hotels

Sandy / Draper Hotels

Child Friendly, Hotels with Indoor Pools

Extended Stay Hotels Throughout Salt Lake

Pet Friendly Hotels
In Salt Lake City

Meeting Space in Salt Lake City

Bed And Breakfasts in
Salt Lake City


Park City Visitor Info

The Town of Park City

Park City Lodging

Park City Hotels

Park City Restaurants

Park City Home & Condo Prices

Park City Homes For Sale


Year Round Visitor Info

Salt Lake Visitor Guides, Travel Planners And Discount Packages


Salt Lake Area Maps

Request Free Lodging Brochures

Salt Lake City Liquor Laws

About Salt Lake City

Salt Lake Demographics

Salt Lake Photos

History of Salt Lake City

Salt Lake City Restaurants

Tipping Guidelines for Utah

Salt Lake City Bars, Nightlife

Live Music in Salt Lake City

Karaoke in Salt Lake City

Everything Throughout Salt Lake City - 102 Community Links:
Arts - Theatre - Dance - Museums - Fun - Attractions - Festivals - Gardens - Music

Religious Services / Churches in Salt Lake City

Massage Therapists and Day Spas
In Salt Lake City

Salt Lake City Wi Fi Internet Hot Spots

Downtown Salt Lake City

Cycling, Tour of Utah

The Peppermill Concert Hall in Wendover Nevada

Wendover Casinos - 90 Minutes From Salt Lake

Salt Lake City Apartment Rental Rates

Salt Lake City Home & Condo Prices

Salt Lake City Homes For Sale

Buses From Salt Lake City To Zions National Park

Transportation From Salt Lake City To Southern Utah

Free Moving Packages for Utah

Last Minute Deals: Discounted Hotel Packages

Salt Lake City Travel Planners & Coupons, Free!!!

Salt Lake City's Best Restaurants


Winter Vacation Lodging

Utah Vacation Lodging

Park City Lodging

Park City Hotels


Skiing Utah

Salt Lake City Ski Lodging

Learn To Ski & Board

Utah Ski Resorts

Discount Ski Lift Tickets

Ski Salt Lake







Contact Us By Email




It's and we would like to welcome you to the Salt Lake Tourist & Visitor Centers official online edition. This page provides detailed information on Helpful Tipping Guidelines.




How Much To Tip, Helpful Guidelines

The quality of service should always come into play when determining a "proper" tip. A $25 per person buffet is not particularly expensive nor is it inexpensive. Many Chinese buffets in our area charge $7 to $9.50 per person before sales tax. If you were to tip $1 per diner, that would be in the neighborhood of 10 to 15%.

For a $25 dinner, $1 would be inadequate and most likely rude. I would leave $3.50 to $4.00, once again 15%. You can adjust up or down depending on whether or not they were prompt in clearing used plates and refilling beverages. Be sure to take a peek at how large their section is too. Sometimes even slow service is not their fault but that of management.

Also, keep in mind, that the server is never responsible for the quality or quantity of food available.

While tipping is NOT mandatory in most of the United States, it is expected in many circumstances for service, especially at almost all sit-down restaurants which offer table service. "Suggested tips" and "further insights, discussions, and recommendations for tipping" below may represent what Americans who work in service industries feel are fair tipping practices.

Many visitors to the U.S. feel pressured to tip even when they do not feel it is fair or reasonable to do so. Customers cannot be forced to tip as a matter of law, but they are legally required to pay any charges that are clearly marked prior to service, and these may include mandatory gratuities (tips). Mandatory gratuities are used by some restaurants with large numbers of foreign customers who may not be familiar with American tipping customs, often in tourist centers such as Salt Lake or Park City. Mandatory gratuities also are charged by many restaurants when large groups are being served. Their menus typically list this.

Fast food restaurants do not have tipping, nor do they have table service.

Obviously at restaurants with no tipping policies or where gratuities are automatically added to customer checks, there is no need to tip unless there is a desire to additionally reward some exceptional service.

Some coffee shops, bakeries and other establishments have tip jars on their check-out counters. These have become more prevalent in recent years and there is some confusion, even controversy about them. Generally, those who feel a desire to reward good service will make a contribution to a tip jar. Others do not. Both are fine.

As explained below in greater detail, customers should understand that tips are often a major source of compensation for the wait staff and other U.S. service providers. Employers often pay these employees lower wages in anticipation that the service employees will receive tip income to raise their compensation to market levels -- however, U.S. employers are legally supposed to pay all workers the higher of either the Federal Minimum Wage or their state's minimum wage. Many of these employees also may be part-time employees and not receive any employer-paid benefits such as health insurance, which they consequently must pay for personally. So customers may not be paying more for the service that they are receiving than if the cost of the services were built into prices as they are in many other countries.

Many hotel guests who tip housekeeping staff leave tips daily before leaving the hotel, both to reward the person immediately servicing the room and in expectation of good service.


Suggested tips:
$1 to $3/bag for skycaps, bellhops, doormen, and parking valets if they handle bags, $1 per coat for coatroom attendants, $1 per diner at buffets, $2-5 per night for housekeeper, $5-10 for concierge (only if they arranged tickets or reservations). Doormen who merely open doors are not tipped, unless they call a cab or provide another service. Parking valets are paid upon pick-up $3-5, depending upon much effort is required to retrieve a vehicle.

For waiters at sit-down restaurants, bartenders, barbers/hairdressers/attendants at beauty salons, taxi drivers, tour guides, and food delivery folks, the tip should be calculated as a percentage of your total bill as follows: 10% usually means you aren't toally happy, 15% usually means all was good, 20% for excellent, over 20% for outstanding. 15% and over is considered "normal".

For ski instructors, tipping 15 percent for adult groups and 10 percent for private clients is pretty standard.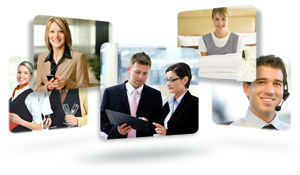 Welcome, we are proud to bring you our official online directory! We hope the information we compiled will be useful to you, and we sincerely hope that you find everything you are looking for. When you do Visit Salt Lake, feel free to bring us along on your mobile device. Our goal is to make your visit more enjoyable by providing updated information.

Enjoy Salt Lake and all of Utah as much as we do.




Views




Salt Lake Tourist & Visitor Center
Copyright 2000 - 2017, All Rights Reserved.
Home